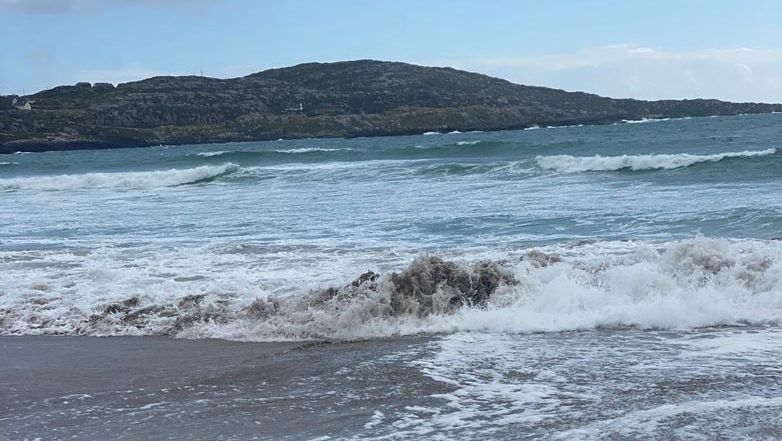 30/08/2023 0 Comments
My Sea Swimming Journey & Jewellery
Sea swimming and jewellery design have woven themselves into the very fabric of my life, creating a beautiful tapestry of inspiration, creativity, and purpose.
The synergy between these two passions has allowed me to share my love for the ocean with the world, while also nurturing my own personal growth.
I started sea swimming long before covid, it was a way to shut out the world and silence the tiny voices calling me. Like all Mum's the ordinary jobs never seem to be completed and running a business is no different. There is always a job to be done.
A few years ago while training for a marathon myself and my friend Sarah would go for weekly dips to heal our tired legs. These dips turned from being a form of medicinal benefit to now part of my daily and weekly routine.
It was once said, there is nothing the ocean cannot heal. The salt for the body and the water for the mind. As the years went on and my jewellery business became more successful, I started using pieces from the sea in my collections. Not only did the sea give me immense joy and inspiration it was proving to be a tool that would do nothing but enhance me and my business.
There is something about the expanse of the water and its gentle waves that is instantly calming. The stillness lets me be at one with myself, it lets my mind rest from the day to day huddle of life and create and tell my stories about jewellery. But if I am truthful, it's the after part of swimming that I cherish the most. If you asked me to describe what it is like to swim in the Irish Sea, I can tell you, the deathly cold water when you enter wants you to literally chop your legs off and run back to the safety of the shore and all the while you know that if you can stick out the next few seconds, the calm will come, the peace will enter your body and that breath you have been holding will be let out. You will feel a tranquility that is free and that no food, alcohol or drug will ever offer you. As I make my way out and touch the bouy, a feeling of europhia often overtakes me as I turn and head for the shore.
The cup of tea after a swim to us is like a celebration, we have a level of decadence about our tin cups and sandwiches. Our chats have a giddiness to them that I don't experience at any other time in my life. Perhaps for a few moments we get to sit in silence and appreciate what we have and all that is around us.
I suppose you could say, sea swimming is the new going out. We have created so many memories as we swim,
in covid, we celebrated birthdays and anniversaries, so many unforgettable moments. While I am grateful to sea swimming for the inspiration it gives me for my jewellery business. I will be eternally grateful for the peace and happiness it fills my soul with.
If you haven't had a sea swim yet in the Irish Sea, I urge you to do so…..
But do it safely, never alone and always with a lifebuoy.
Feed